Hi
This is the fourth email in a series to help you reduce the workload involved in creating a business or a new income stream.
If you missed the previous three time saver tips, you can see all the newsletters from this week here.
Today's tip is about traffic.
It's important to everything you do online.
You can have the best product and offer in the world but if no one sees it, you may as well not have bothered to create it.
Traffic is that important to your success.
Luckily, there are many ways to get it.
You can get traffic through posting excellent content on your blog to be found by the search engines.
You can do it by posting regularly on social media and building a following.
You can do it by creating videos and loading them up to YouTube or TikTok or wherever.
Eventually, you WILL get traffic.
But all these methods take time. Lots of time.
And effort.
I'm sure many people give up because of that.
Now, if you happen to have built a large list of responsive email subscribers from past efforts, you can tell them all about your new product or venture and you may not need to wait for organic traffic methods like those above.
If you have a large group of affiliates prepared to talk about your product, ditto.
But if you have neither of those things, you can cut weeks, even months or years off your success timescale by using paid ads.
There's that unwelcome idea: paying for traffic.
Maybe you can't afford that, or you think you can't, but if you're spending money on inessential items, you might find your budget (as little as a few dollars a day) could be better spent on traffic.
It will take some money and experimentation to get your ads right, but once you crack paid traffic, you will find out very quickly if a product is going to sell or not and either
send more ads to it so you sell even more (and create more products like it) OR
stop trying to revive a dead duck and go onto the next product or project.
Imagine the time you can save by not spending years building up organic traffic to something that wasn't going to sell anyway!
Or better, the boost to your motivation of knowing if you make the effort to build up traffic from your blog, social media, or videos, your baby will sell.
I have to say that I have been late to the party in using ads. They always seemed so expensive, you know.
So I understand if you've been reluctant to use them too. I really do.
But the people who master the art of paid ads get on further and faster than those of us not using them. Just a thought for today (even if it's unwelcome – sorry!)   💖
NEW: FINDING YOUR WHY
Finding Your Why is a huge package from Tools for Motivation, perfect for self development and business niches.
It will usually be $127 but it's just $37 until tomorrow.
And there's so much content in this that you could create a whole income stream or business solely from it.
In fact, here are all the types of content you'll receive with this package and what you can do with them:
Take a look at all the details here and grab this package quickly before the deal ends.
My bonus: If you get this through my link, choose one of my reports from the end of this newsletter  💖💖💖
NEW: THE LIVE KITCHEN SINK VENDOR SHOWCASE
This is a new type of FREE summit (no upsells and free replays) to help us as business owners see the tools we might wish to use to make our lives easier.
Totally live and sales pitch free, we get to ask the vendors questions so that we can see how to make best use of the tools without the hard sell that often obscures the facts.
The first three sessions will take place on 28th April and will cover Bublup, Warrior Plus, and Convertkit.
Find out more and register here
NEW: COACH GLUE $10 DEALS 
From now until  the end of the month, you can get any of the above Coach Glue products for just $10.
A brilliant and low cost way to add products to your portfolio, content on your site, or stock to your shop.
Take a look at everything available here, and grab what you can use.
My bonus: Buy two or more Coach Glue products through my link and choose a bonus report from the end of this newsletter 💖💖💖
PRINTABLES BLOG ACADEMY
If you would like to create an income stream which is not dependent on one of the big platforms like Etsy and Amazon, create a shop of your own!
You can instantly upload all the PLR you have rights to and get it selling. Or create as many printables as you like and upload them without listing fees.
But then there's a fly in the ointment:  getting traffic to your own store.
To help you prevent that problem, Becky has a new course out today Printables Blog Academy (four months in the making) to show you how to drive high converting traffic to your store from a printables blog, the exact system she uses for her own highly successful high traffic printables business.
Watch how she does this step by step in 34 videos right from planning and setting up your blog through promoting your printables.
The course is just $47 for launch week ($50 off with coupon code PBA50OFF until the 27th) and it includes a $30 coupon for Becky's PLR store .
My bonus: Buy Becky's course through my link and receive a $20 to my store as well and also choose a bonus report from the list at the end of this newsletter 💖💖💖
EDU PRINTABLE DECOR MADE EASY
Amy has just released her latest course and it's a must have if you love the world of printables.
EDU Printable Decor Made Easy reveals everything you need to know to publish bestselling classroom decor printables like the ones above for multiple marketplaces.
It even includes done-for-you templates that you simply edit, list and sell!
No special skills or experience required as everything you need to get started is included with the training so that you can be making high-demand printables in a snap. .
Get all the details about this lucrative market and the course here.
My bonus: If you buy the course (currently less than $25) through my link you can choose one of my bonus reports from the end of this newsletter. See the bonus section below for how to claim.  💖💖💖
PROVEN PROMOTIONAL EMAILS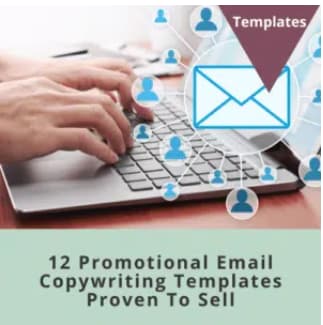 Karon from Marketing Words has released a set of 12 dynamite promotional emails and training.
They are the exact original emails and the fill-in-the-blanks templates created from those emails that she used to make thousands. Plus… a quick video that shows them exactly how to customize the templates for your own needs.
Best of all, the training and 12 templates are just $9.50 (half price) during launch (until April 24th)
Take a look at everything included here.
My bonus: Get Karon's promotional email package through my link and any one upsell to choose one of my bonus reports from the end of this newsletter.  💖💖💖

FREE: BOTANICAL COLORING FRAMES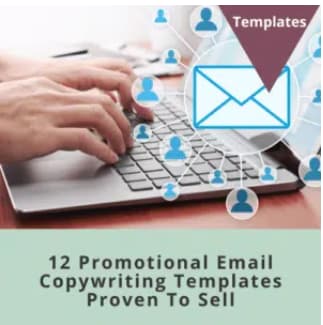 Catherine is offering a lovely set of free Botanical Coloring Frames that can be used for many purposes in your products.
Enjoy the frames, and while you are on her site take a look at her other goodies  😊
My bonus: Spend $20 or more on any of Catherine's other products through my link and choose one of my bonus reports from the end of this newsletter. 💖💖💖
SALE: 30% OFF CATHERINE'S POPULAR AFFINITY PUBLISHER FOR LOW CONTENT COURSE
This is the course I took during the Christmas holidays to make the product below in a day or so.  If you'd like to use Affinity for publishing, grab Catherine's course while it is on special offer.
Use code SPRING30 to take 30% off the already very low price.
Grab the Affinity Publisher course here
My bonus: Choose between the Affinity Self Care journal below and one of my bonus reports from the end of this newsletter when you buy Catherine's course through my link (or join her membership.)  💖💖💖
FAITH'S FREE 30-DAY BUSINESS PLAN SUMMIT
This is a free event to help bloggers and online sellers develop a STRATEGIC plan to break through $1K months by selling low content digital products. (If you read my intro above, choose only those strategies that fit your current plan or if you're a beginner, use the summit to choose one thing!)
Enjoy the talks from the speakers from 2nd to 6th May when you register.
Optional: If you'd like to access later, you'll have the opportunity to buy an all access pass to the event.
My Bonus: If you buy the all access pass through my link, you can choose a bonus report from the list at the end of the newsletter. If you upgrade to also include the bundle of training products, you can choose two reports.  💖💖💖
LAST FEW HOURS: 70% OFF COACH GLUE DONE-FOR-YOU TRAINING 
This is an amazing deal on all these Coach Glue training packages – available only until April 21st.
These packages include full-blown video scripts that you can easily record to create your multi-media training course, but if you don't do video, don't worry, because you get the scripts as text files and you can turn those video scripts into any kind of content. In fact, you can use the text like that whether you make videos with them or not.
And you get a whole lot in the training packages besides video scripts.
This is a rare opportunity to save as much as this on a Coach Glue package and have your own course ready to sell in days rather than toiling for weeks or months to start from a blank slate.
Use coupon code: 70 to get 70% OFF
Take a look at all the packages available with this deal and see how many ideas there are there for using this content.
I'm sure you'll be blown away by the possibilities of the training courses and info products you could create for such a low fee.
My bonus: Buy one or more of these Coach Glue packages through my link, and choose any one of my bonus reports from the end of this newsletter for each full video package you purchase.  💖💖💖
BONUS  SELECTION (  💖💖💖  ITEMS ONLY)
As I had a lot of requests for various different bonuses, it's now official that you can choose any one of the recent bonuses when you buy through any of my links marked with a 💖💖💖 in my newsletter on top of any other bonuses mentioned.
This works better for those who already own one or more of these or who want to buy a couple of items.
To claim just send your receipt(s) to me ([email protected]) and let me know which bonus(es) you would like. I'll verify with the vendor and send them right back to you, usually within a day or so.
NOTE:  A few people have asked for one of my bonus reports when they bought one of my own products but I haven't been offering these as I don't want to compete with my affiliates who like to offer their own bonuses or who maybe don't have time to make extra bonuses.
So here's what I'll do for any sales going forward from today. For my products only, whether you buy through my link or through an affiliate, whenever you spend $17 or more in one transaction, you can also choose a bonus report from the end of this newsletter. 💖💖💖
By the way, there are a few new bonuses in the works. I just have to get them done and out of the works!
Here are the currently available bonuses.
▶️ My plan for making $3K a month from Amazon KDP in 2022
▶️ Aargh! exactly what to do when you feel like quitting
▶️ My millionaire plan (February 2022 update) for how I plan to retire with a lot of fun money
▶️ Simplify! 15 things I do to avoid getting overwhelmed
▶️ Graphics – my process for making PLR unique using graphics
▶️ 339 best selling printable ideas
▶️ 25 ways to get more mileage from the PLR on your hard drive
▶️ 27 best converting lead magnet ideas
▶️ Boost your business by reviving old blog posts
▶️10 Steps to Creating a  Winning Strategy for Your Next Project
▶️ NEW! 5 minute miracle start to make every day a success
▶️ NEW! 10 Ways to Make an Extra $1000+ this year 
Enjoy the rest of the week and I'll be back soon with more tips, freebies, and some offers but only the ones I personally think are great value and know the quality to be good.
love
Jan
https://simplehappiness.biz
This email may contain affiliate links for products I personally recommend, however the opinions expressed are my own.
I will receive a small commission if you buy through my affiliate links, which helps me keep the lights on, but the product will not cost you more.