Hi
How many things are on your "To Do" list that have been there over a year?
Do yourself a big favor, and get them done or promise yourself you'll delete them this month.
One month and they are gone. One way or the other.
For good.
A deadline is a wonderful thing.
So is deleting dead tasks that are never destined to get done.
If you added dreams, rather than tasks, to your "To Do" list, save them to a "Someday Maybe" list, but don't have them weighing down your action list and your mood every time you look at them.
And if you need a new To Do list, grab today's freebie product below. It has commercial rights so you can sell it, but you can use it yourself too!
If a website is on your list but…
If a website is on your list, but you're stuck creating the pages because you don't know what to write, look no further than Andrea's new product. Her "Fill in the Blank" templates will help you get all the important pages of your website written in a flash. And those lucrative product review and resource posts that you can stack with yummy affiliate links!
Simply fill in the blanks (just like it says on the tin lol!) and you'll be done in no time!  This product is just $12 with special launch discount code TAKEACTION
That's one thing off your list!
Andrea specializes in time saving products for those of us who have too little time but want to get a lot done. I can't believe how much she's achieved with two little ones and a new born and no help! Looking around Andrea's store, I wanted to grab so much, so take a look and see what she has to help (but if you're tempted by the get "unstuck" writing bundle, hang on, because you can snag it for just $7 when you get the Fill in the blank template pack.)
Starting today:  Freebie series with commercial rights
Although we don't do Thanksgiving in the UK, I wanted to say thank you this month for reading my newsletters and for sticking with me despite all my Scottish weirdness LOL
And so every day in November, starting today, there'll be a link to a freebie printable for you to download in my newsletter.
A brand new one each day but each one will be in a design created specially for this series.
The freebies form a set you can mix and match to create a fantastic product, but they also come with Powerpoint and Canva templates so you can use your own designs if you wish.
And  you'll get PLR commercial rights to sell or give the printables away.
Each one will disappear at midnight Pacific (or more likely when I get around to it the next day, allowing for stragglers and beauty sleep LOL!)
Here's the first one. Download it here before it disappears. (or click on the image below)
You've heard enough, I'm sure. Now it's time to decide…
Today is the last day you can get your hands on the many fantastic products in the Homepreneur's Adventure Premium bundle over $3k worth of products for one crazy, low cost.
Take a look at everything in the bundle before you lose out!
BONUS! If you buy the bundle through my affiliate link in this email, you'll get two $20 coupons from me to spend at simplehappiness.biz/shop to cover more than the cost of your purchase! Just send your details to [email protected] to claim.
Just out and timely!
You know what's going to happen in January, don't you? It's the season for shedding festive goodies from your hips. And planners like these are going to fly off the digital shelves.
Do you have one in your store?
If you don't, grab this one from Sheila at Pretty Printables while it comes with a launch discount and get your business prepared well ahead of the New Year!
Use coupon KETOME to get $10 off the regular $27 price until Thursday 4th.
Giveaway including this $47 product from me
David Perdew who was the keynote speaker at the Kitchensink summit in March has put together a  bundle of 29 products worth over $2k with FREE access including this product from me. 
Take a look and grab it all here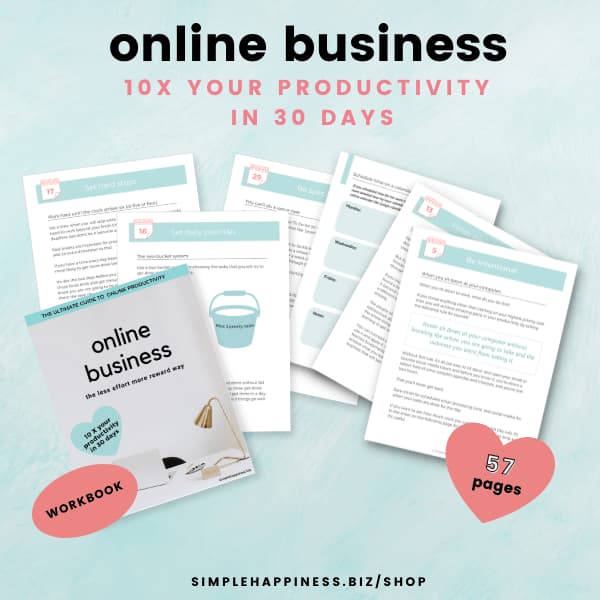 Ending tomorrow: Naughty Elves Launch
Super popular with parents and kids!
Everyone will be looking for naughty elves products over the next few weeks as this newish Christmas tradition is about to kick off again for the year.
Grab this planner and naughty elf pack during launch (ends November 3rd) and be ready when they come looking 😊
You can buy the 41-page (everything you need for a fantastic Christmas) planner with PLR Commercial rights and Canva / Powerpoint templates for just $12.95 with coupon code XMASDEAL 
For another $7 add the extension kit which you can sell separately or together with the planner. You'll get welcome and goodbye letters for your elf, an adoption certificate, ideas for things to do with your elf each day (that customers are sure to appreciate) Christmas activity charts and game plus matching gift tags. Everything to make Christmas with your elf special. Use coupon code XMASELF to get the planner and extension kit for just $19.95. See both planner and extension here.
Have a great week ahead, and I'll catch you soon with more tips, freebies, and some offers but only the ones I personally think are great value and know the quality to be good.
love
Jan
https://simplehappiness.biz
P.S. You really don't want to miss the Homepreneur summit bundle. Get it here. Just sayin'
This email may contain affiliate links for products I personally recommend, however the opinions expressed are my own.
I will receive a small commission if you buy through my affiliate links, which helps me keep the lights on, but the product will not cost you more.