Hi
My series of sewing classes finished today and I'm left with another thing I haven't finished, though I started with high hopes.
Sound familiar?
Yes, I'm sure I'm not on my own there when it comes to starting things and not quite getting them done.
And I'm not just talking about sewing.
What is it that makes projects sit there unfinished?
Most of us say it's a lack of time. But I don't think it's that alone.
The trouble is, when we start out, we have this idea in our head of how our project is going to turn out, but reality can't live up to perfect.
And as soon as we realize how far from that ideal our new creation (product/blog post/website) is, we're not so inclined to complete it.
We know that once we finish the thing, it will mean facing the scrutiny of others.
So there's a bit of fear going on there too.
We put that unfinished project to one side and start another thing.
And the cycle repeats itself.
That's why I have half a dozen sewing projects waiting to be finished.  And quite a few work projects on my hard drive.
It's easier to start a new thing.
But what would happen if we stopped worrying about the opinions of others and scheduled time to complete all our projects to the best of our ability?
Wouldn't it be good to get back all the time and effort invested in unfinished work by finishing it and getting it out there?
As for my latest sewing project, I'm going to book more classes so it will get done. But it's going to be six weeks before they start again. I might just have to go it alone with YouTube and hope for the best 😊
And that's an idea for half-finished work projects too!
Show Off Your Book or Journal & Sell It
It's no good hiding your finished work in a corner of your website once you're done.
Before you can sell your product, potential buyers have to notice it, otherwise you'll get…crickets.
Go for maximum visibility everywhere with great product images and video.
That sounds like a lot of work but luckily there's a product called Mockupshots that gives you an easy and very fast way of drawing attention to a book or journal on your website or on social media.
You load up your cover and in a few seconds, you have a huge number of realistic mockups, GIFS and videos that draw the eye and stop the scroll like nothing on earth.
I've had this for a while and now they've slashed the price for the holidays.
Take a look at the magic here.  So many cool images, GIFs and videos to make from one cover in an instant to show off your work. 
Another day, another bundle or is it? 
Every bundle is crazy good value when you compare the prices of individual products to the amount you pay. But some will be especially good value for you, depending on the content and how much of it you can put to immediate use in your business.
Take a look at this one by Color Monthly to make that decision for your business. This one is particularly good if you are in the coloring niche, but it also has a lot of planner goodies in it.
Selling one or two products will cover the cost, but only if you will put them up for sale!
Tip: If you buy it, schedule the launch date for each product you plan to sell!
My bonus: If you buy the bundle through my link, send me your receipt and I'll verify, and send you a gift card for $25 to spend in my store
In the Divas' advent calendar today…
Today's offering on  DIGITAL DIVAS advent page is a gorgeous product from Stephanie, perfect for adding a unique touch to all kinds of printables.
It's only available for one day. So take a look quickly before it disappears. 
Every day, you'll find a new freebie or mega discount from one of the Divas' sites, and the deal is only good for that day. Check back on the site (or here in the newsletter) every day so you don't miss out as the gift or deal will change out at around 10am US Eastern each morning.
You'll find today's awesome surprise deal from Stephanie behind door 10.
SELL MORE STUFF!
Boost your income, increase your visibility, and impact more lives by leveraging what you've already have in new and buzz-worthy ways with SALE EVENT STRATEGIES: HOW TO CASH IN WITH ANNUAL, SEASONAL, AND FLASH SALES.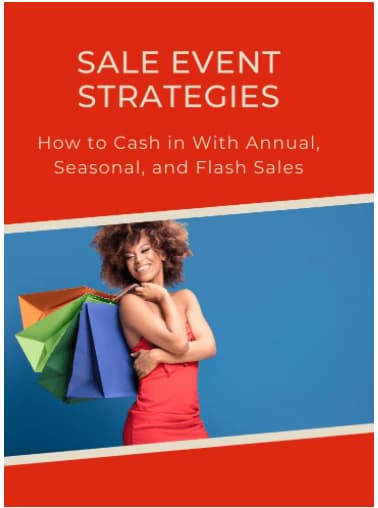 It's the easy way to invite more cash, more customers, and more time freedom to your business!
Use code SALE to save $60 and get it for $37 instead of the regular $97
Grab it today and put it to good use in your business. More details here.
Di and Sue's Advent Event: Day Ten
Take a look at today's treat  and use code ADVENT2021 to get the discount.
TODAY ONLY:  Deal of the day from Coach Glue 
Grab this done for you comprehensive workshop kit  "From Full-Time to Freelancer: Create, Launch, and Book Out Your Services in 30 Days"  for an amazing $77 using PROMO CODE: 2021 (instead of regular $297 price) and you'll have your own fantastic course ready to sell in no time. Because you get everything you need to both create AND promote your course.
And you can also put it to work yourself to book out your own services and sell more.
This is such a great deal because the beauty of Coach Glue is that you can use their products yourself to improve your own business and life, but you can also sell them too.
But if you want even better value than this, grab the 12 for 1 offer below and have twelve products to sell and a ready made multi-product business up and running before 2022!
If you purchase this 12 in 1 deal, you will get commercial rights to all these packages for one low price. This will save you so much time and effort creating training courses and workbooks to sell that you would be crazy to start from scratch.
Bonus from me: If you buy this 12 in 1 Coach Glue deal through my link, send your receipt to me at jan@simplehappiness.biz and once I've verified it, I'll send you a gift card for $80 to spend in my shop, making this a no-brainer even if you own one or two of these products already.
Enjoy your weekend and I'll catch you soon with more tips, freebies, and some offers but only the ones I personally think are great value and know the quality to be good.
love
Jan
https://simplehappiness.biz
P.S. ❤️ ENDING SOON Sell Fillable PDFs -Excellent training to create something better than printables with a lot of demand. Pick up this gem for just $27. I bought this myself as I see lots of opportunity with this for new products.
This email may contain affiliate links for products I personally recommend, however the opinions expressed are my own.
I will receive a small commission if you buy through my affiliate links, which helps me keep the lights on, but the product will not cost you more.