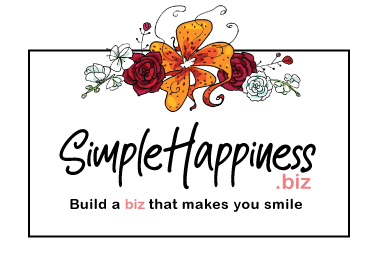 Household Budget Planner Spreadsheet
Beautiful, functional budget planner spreadsheet to sell!
It's no joke wondering where all your hard-earned cash is going these days and finding that the money runs out before the end of the month. That's why we created the ultimate solution for anyone looking to take control of their money – our Household Budget Planner Spreadsheet.
This powerful tool is packed with all the features you need to plan and track your spending every month, set achievable financial goals, and finally get ahead in life.
With its easy-to-use interface and user-friendly design, you will have a way of managing your money like a pro in no time. Say goodbye to confusing numbers and endless calculations, and hello to a hassle-free and organized budget plan.
You can use the spreadsheet yourself, but it also comes with PLR commercial rights so you can edit it as you wish (instruction booklet included) and sell in your store.
Whether your customers are busy moms, savvy savers, or just anyone looking to keep their finances in check, our spreadsheet has got them covered.
How Does the Household Budget Planner Spreadsheet work?
The spreadsheet uses the free Google Sheets app that people can access on any device.
Customers enter details of their budget and income to set up the basic data.
Spending categories have been included but there is space to add additional categories if required. They can also change the currency from dollars to their native currency if they wish (or you can do this if your customers are mainly outside of the US).
As customers make purchases, they add items to the expenditure log sheet and can see changes in the total spending automatically recorded on the detailed budget planner sheet and on the overview.
See the spreadsheet in action:
Can I make the spreadsheet unique?
The Household Budget Planner Spreadsheet comes with commercial rights to edit and sell. You get the Google Sheets template so you can edit as you wish.
You will also receive an illustrated PDF instruction booklet for Google Sheets showing you exactly how to change the:
Header Graphic

Color of the Cells

Category and Item/s
and to:
Access the Spreadsheet

Add a Currency in the Dropdown

Deliver the Spreadsheet to Your Customers

Add a New Item to an Existing Category
A ready-for-use Household Budget Planner Spreadsheet in Google Sheets so you can edit it as you wish, use it or sell it as is. 
A Sample Spreadsheet with data so that you can easily see how the spreadsheet might be used.
The 33-page instruction booklet for Google Sheets so you know exactly what to do to edit the template. Make as many different versions as you like for your customers.
PLR Commercial Rights (see terms below)
Create your own unique digital product business even if you don't have much time or money!
Frequently Asked Questions
What is a budget planner spreadsheet and how does it work?
The household budget planner spreadsheet is a tool based on Google Sheets. It is used to keep track of your monthly income and expenses, allowing you to manage your finances and reach your financial goals.
I prefer Excel. Can I use that instead?
The household budget planner spreadsheet uses Google Sheets and has not been tested on Excel. However, you're welcome to create a version of the spreadsheet in Excel if you wish.
Can I customize the budget planner spreadsheet?
You can change anything you wish about the spreadsheet before you sell it including the text, calculations, and design. You can also add additional pages if you wish and package it up in a different format. Or customize it for a specific niche or audience. 
What about currency? I'm not in the US.
The currency is fully customizable using the instructions included.
Do customers need to have experience with spreadsheets to use the Household Budget Planner Spreadsheet?
No, the budget planner spreadsheet is designed to be user-friendly and easy to use, even for those who have no prior experience with spreadsheets and getting started instructions are included in the product itself.
Can the spreadsheet be used on a mobile device or tablet?
Yes, the budget planner spreadsheet is compatible with both desktop and mobile devices, allowing you to manage your finances on the go.
Can I pass on the PLR rights to the template or sell it
Your rights only allow you to sell the spreadsheet to end users NOT to pass the PLR rights to others.
What can I do with the finished product?
You can add your own version of the spreadsheet to your shop on Etsy and sell it
You can customize the spreadsheet to suit particular niches or target customers and sell different versions in your shop
You can advertise your spreadsheet as a freebie lead-magnet to grow your email list and blog traffic
Your spreadsheet can be used as a valuable bonus for one of your courses or other digital products
You can treat your best clients to a free spreadsheet as a thank-you gift
You can add the spreadsheet to your membership site to help your clients
As this is a digital product, I do not offer refunds. Please check this page carefully before buying. If you still have unanswered questions please reach out to me at [email protected]. Of course, if you have problems with your purchase, get in touch there too as I'm always happy to help.
Do I need to buy software to use the template?
No, all you need is a free Google account to use or edit the spreadsheet.
If I put this up for sale, will you guarantee it will sell?
I can't guarantee sales as
a) it's against FTP rules and
b) sales are always dependant on the effort you put into the product and your marketing strategies.
You have everything you need with the main product but there are two extras that you can purchase with your spreadsheet. 
The first is a seller's pack which will help you get your spreadsheet to market as quickly as possible ($9.95). The seller's pack includes
a set of mockups for your promo images
a product description template
220 keywords to target with your spreadsheet
a customizable instruction booklet for your customers. 
The second is a Savings Tracker which will be the perfect complement to your budget planner just $7. This includes four more sheets, instructions to edit, and instructions for your customers.
PLR TERMS 
YES

 

Completed product can be sold or given away in Google Sheets or any other spreadsheet format
YES

 

Text and images can be edited/deleted but individual graphic elements cannot be deconstructed/extracted
YES

The spreadsheet c

an be branded as your own
YES

 

Completed product can be added to paid or free membership sites
YES

 

Can be bundled with other products for an end user
NO

Cannot share the PDF with instructions for editing the file with others

NO Cannot claim copyright
NO

 

Cannot share the download page with others
NO

 

Cannot pass on the PLR rights to others whether for sale, for free or in membership sites. You must sell or give away a completed product only. 
NO

 

Cannot use SimpleHappiness.biz or Jan Small name on the finished product
Note: You will receive instant access to the product in your Simple Happiness Thrivecart Learn account once you complete the shopping cart process. As this is an instantly downloadable digital product, sales are final and no refunds are offered.