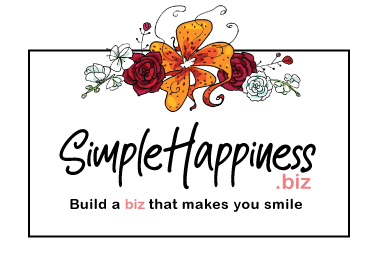 Fun Monster Chore Charts to sell!
Parents are always looking for something to make it less of a chore to make their kids do theirs!
So here's a product that will add some fun to the whole getting chores done issue – our Fun Monster Chore charts.
When the kids check off a chore, a monster pops up as their reward – one of up to 12 – but they don't know which one they will get. Or what will the monster say.
By the end of the week, they'll have monsters galore fiilled in their chart and their chores will be done!
There is space for up to 10 tasks on the daily sheet plus there's a weekly sheet with 5 additional weekly tasks.
But let's not stop at monster chore charts.
You can use the chore charts yourself (I've been testing the charts by tracking my daily tasks. Those monsters are surprisingly motivating 🤣) but you also get commercial rights  to the charts.
The charts run on the free Google Sheets app and you can change monsters to any niche you like (if you wish!)
Full instructions are included for how to modify these sheets.
Fun for parents and kids.
How do the Fun Monster Chore Charts work?
The chore charts use the free Google Sheets app that people can access on any device.
Parents or kids can enter the childs name and the chores for the week. 
As the kids do their chores, they or their parents can check off each box under the relevant day. 
When each box is checked a monster appears and one is added to the display of the number of days a particular chore has been done. 
See the chore charts in action:
Can I make the chore charts unique?
The Fun Monster Chore Charts come with commercial rights to edit and sell. You get the Google Sheets template so you can edit as you wish.
You will also receive an illustrated PDF instruction booklet for Google Sheets showing you exactly how to change the:
Header graphic

Color of the column headings

Color of the cells

Color of the checkboxes

Start day of the week

Hide the Image sheet

Unhide the Image sheet

Reward graphics – change monsters to anything! 
and to:
Access the charts

Deliver the product to your customers
Ready-for-use Fun Monster Chore Charts in Google Sheets so you can edit the product as you wish, use it or sell it as is.
The 26-page instruction booklet for Google Sheets so you know exactly what to do to edit the template. Make as many different versions as you like for your customers.
PLR Commercial Rights (see terms below)
Create your own unique digital product business even if you don't have much time or money!
Frequently Asked Questions
I prefer Excel. Can I use that instead?
The chore charts use Google Sheet and have not been tested on Excel. However, if you purchase, you're welcome to create a version of the charts in Excel if you wish.
Can I customize the chore charts? 
You can change anything you wish about the chore charts before you sell them including the text, graphics, and design. You can also add additional pages if you wish and package the product up in a different format. Or customize it for a specific niche or audience. 
Do customers need to have experience with Google Sheets to use the Chore Charts?
No, the charts are very simple to operate and have been designed for use by kids themselves as long as they are familiar with using a keyboard (which is pretty much every age group likely to be doing chores these days.) Parents may prefer to supervise so the kids don't check off all the boxes without doing their chores however!  Easy (three line) getting started instructions are included in the product itself.
Can the chore charts be used on a mobile device or tablet?
Yes, the chore charts are compatible with both desktop and mobile devices.
Can I pass on the PLR rights to the template or sell it
Your rights only allow you to sell the chore charts to end users NOT to pass the PLR rights to others.
What can I do with the finished product?
You can add your own version of the chore charts to your shop on Etsy and sell them
You can customize the chore charts to suit particular niches or target customers and sell different versions in your shop
You can advertise your chore charts as a freebie lead-magnet to grow your email list and blog traffic
Your chore charts can be used as a valuable bonus for one of your courses or other digital products especially if you target parents but you could also make a habit tracker from this. 
You can treat your best clients to a free set of chore charts as a thank-you gift
You can add the chore charts to your membership site to help your clients
As this is a digital product, I do not offer refunds. Please check this page carefully before buying. If you still have unanswered questions please reach out to me at [email protected]. Of course, if you have problems with your purchase, get in touch there too as I'm always happy to help.
Do I need to buy software to use the template?
No, all you need is a free Google account to use or edit the chore charts plus any graphics you would like to replace.
If I put this up for sale, will you guarantee it will sell?
I can't guarantee sales as
a) it's against FTP rules and
b) sales are always dependant on the effort you put into the product and your marketing strategies.
You have everything you need with the main product but there are two extras that you can purchase with your chore charts. 
The first is a seller's pack which will help you get your chore charts to market as quickly as possible ($7). The seller's pack includes
a set of mockups for your promo images
a product description template
150+ keywords to target with your chore charts
a customizable instruction booklet for your customers. 
The second is an extension pack which will provide many more options to maximize sales. Just $9. This includes a set of 12 custom unicorn graphics (to replace the monsters), over 100 customization ideas, and a detailed instruction booklet to add as many rows and columns as you like to create monthly or annual charts. 
PLR TERMS 
YES

 

Completed product can be sold or given away in Google Sheets or any other spreadsheet format
YES

 

Text and images can be edited/deleted but individual graphic elements cannot be deconstructed/extracted
YES

The spreadsheet c

an be branded as your own
YES

 

Completed product can be added to paid or free membership sites
YES

 

Can be bundled with other products for an end user
NO

Cannot share the PDF with instructions for editing the file with others

NO Cannot claim copyright
NO

 

Cannot share the download page with others
NO

 

Cannot pass on the PLR rights to others whether for sale, for free or in membership sites. You must sell or give away a completed product only. 
NO

 

Cannot use SimpleHappiness.biz or Jan Small name on the finished product
Note: You will receive instant access to the product in your Simple Happiness Thrivecart Learn account once you complete the shopping cart process. As this is an instantly downloadable digital product, sales are final and no refunds are offered.