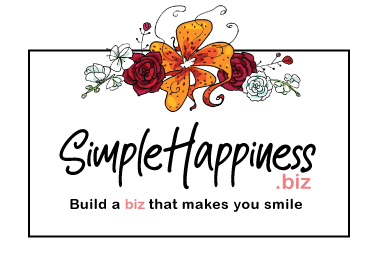 Etsy Sales, Pricing & Profit Spreadsheet
Super Useful Etsy Seller's Spreadsheet to Sell!
Etsy sellers have a massive amount of data to deal with and making sense of it all can be one big headache.
This Etsy Sales, Pricing & Profit Spreadsheet for Etsy sellers is the powerful tool they need to take control of their business. It's packed with all the features they need to use their data and make the best decisions for all their products, pricing and promotions.
In a nutshell, it helps sellers make more profit from their sales by understanding what sells now and how to price their products to balance value to customers with their own profit margins.
Combining Etsy's own data feed with an easy-to-use interface and user-friendly design, sellers will be able to manage their shops more effectively and with less stress.
You can use the spreadsheet for your own shop data, but it also comes with PLR commercial rights so you can edit it as you wish (instruction booklet included) and sell in your store.
How Does the Etsy Seller's Spreadsheet work?
The spreadsheet uses the free Google Sheets app that customers can access on any device.
Sellers use the raw sales data feed from Etsy and simply paste it onto the data entry sheet (details provided in the instructions.) This data is then used to show overall sales in the main dashboard and is broken down and displayed in three different ways on the three detail sheets (with handy drop down filters) so that sellers understand exactly what is selling, when and where; which products are performing and which are not, and so on.
Further sheets help sellers work out their overall profitability after business expenses and their pricing strategy for each product including their own costs, Etsy fees, taxes and shipping. It's easy to try different scenarios in these sheets to work out pricing for different regions and products.
Everything has been designed so that sellers are able to manage their sales and stores with no fuss and make maximum return for their efforts.
See the spreadsheet in action:
Can I make the spreadsheet unique?
The Etsy Seller's Spreadsheet comes with commercial rights to edit and sell. You get the Google Sheets template so you can edit as you wish.
You will also receive an illustrated PDF instruction booklet for Google Sheets showing you exactly how to change the:
Header Graphic

Color of the Cells

Colors Used in the Column, Bar, and Geo Charts
and to:
Edit an Existing Category in the

Business Expenses Sheet

Add a New Category in the

Business Expenses Sheet

Edit a Note in Google Sheets

Insert a Note in a Cell

Sort Data and Create a Filter in the Sales Summary and Business Expenses Sheets

Deliver the Spreadsheet to Your Customers
A ready-for-use Etsy Seller's Spreadsheet in Google Sheets so you can edit it as you wish, use it or sell it as is. 
A Sample Spreadsheet with data so that you can easily see how the spreadsheet might be used.
The 33-page instruction booklet for Google Sheets so you know exactly what to do to edit the template. Make as many different versions as you like for your customers.
PLR Commercial Rights (see terms below)
Create your own unique digital product business even if you don't have much time or money!
Frequently Asked Questions
What is an
Etsy Seller's
spreadsheet and how does it work?
The Etsy Seller's spreadsheet is a tool based on Google Sheets. It is used to display and manipulate the sales data that Etsy provides to make it easy to understand what is selling to help with future decision making. Additional sheets help with working out overall profitability and allow sellers to test out different scenarios for pricing products to cover all the costs incurred selling on Etsy to maximize shop profits.
I prefer Excel. Can I use that instead?
The Etsy Seller's spreadsheet uses Google Sheets and has not been tested on Excel. However, if you purchase, you're welcome to create a version of the spreadsheet in Excel if you wish.
Can I customize the Etsy Seller's spreadsheet?
You can change anything you wish about the spreadsheet before you sell it including the text, calculations, and design. You can also add additional pages if you wish and package it up in a different format. Or customize it for a specific niche or audience. For example, you could make a specific version for craft sellers or printable sellers.
Customers can also tailor some sheets to suit their own needs and most of the sheets have ways to filter the data to show exactly what sellers need to know.
What about currency? I'm not in the US.
The currency is based on the raw data provided by Etsy so if you are not using US Dollars, your data will be in the currency that you normally use. 
Do customers need to have experience with spreadsheets to use this product?
No, the spreadsheet is designed to be user-friendly and easy to use, even for those who have no prior experience with spreadsheets and getting started instructions are included in the product itself.
Can the spreadsheet be used on a mobile device or tablet?
Yes, the spreadsheet is compatible with both desktop and mobile devices, allowing you to manage your data on the go. If you have a lot of sales, adding the sales data file from Etsy would be easier on a PC or laptop however as phones are less able to cope with large downloads.  
Can I pass on the PLR rights to the template or sell it
Your rights only allow you to sell the spreadsheet to end users NOT to pass the PLR rights to others.
What can I do with the finished product?
You can add your own version of the spreadsheet to your shop on Etsy and sell it
You can customize the spreadsheet to suit particular niches or target customers and sell different versions in your shop
You can advertise your spreadsheet as a freebie lead-magnet to grow your email list and blog traffic if Etsy sellers are your target audience
Your spreadsheet can be used as a valuable bonus for one of your courses or other digital products if you are in the Etsy niche
As this is a digital product, I do not offer refunds. Please check this page carefully before buying. If you still have unanswered questions please reach out to me at [email protected]. Of course, if you have problems with your purchase, get in touch there too as I'm always happy to help.
Do I need to buy software to use the template?
No, all you need is a free Google account to use or edit the spreadsheet.
If I put this up for sale, will you guarantee it will sell?
I can't guarantee sales as
a) it's against FTP rules and
b) sales are always dependant on the effort you put into the product and your marketing strategies.
You have everything you need with the main product but there are two extras that you can purchase with your spreadsheet. 
The first is a bump offer of a seller's pack (available to select on the checkout page). The seller's pack will help you get your spreadsheet to market as quickly as possible ($7). It includes
a set of 10 mockups for your promo images
a product description template
120+ keywords to target with your spreadsheet
a customizable instruction booklet for your customers. 
The upsell which you will see after you purchase the spreadsheet is a set of two Idea Generators for just $7. The first is a generator you can use to get ideas for digital product tools such as spreadsheets, journals, or planners (including those for other businesses). The other is specifically for more decorative printable products mainly for consumers. The generated ideas are for items you can sell on Etsy (or elsewhere) that the buyer just downloads, no shipping required. PERSONAL USE ONLY
PLR TERMS 
YES

 

Completed product can be sold or given away in Google Sheets or any other spreadsheet format
YES

 

Text and images can be edited/deleted but individual graphic elements cannot be deconstructed/extracted
YES

The spreadsheet c

an be branded as your own
YES

 

Completed product can be added to paid or free membership sites
YES

 

Can be bundled with other products for an end user
NO

Cannot share the PDF with instructions for editing the file with others

NO Cannot claim copyright
NO

 

Cannot share the download page with others
NO

 

Cannot pass on the PLR rights to others whether for sale, for free or in membership sites. You must sell or give away a completed product only. 
NO

 

Cannot use SimpleHappiness.biz or Jan Small name on the finished product
Note: You will receive instant access to the product in your Simple Happiness Thrivecart Learn account once you complete the shopping cart process. As this is an instantly downloadable digital product, sales are final and no refunds are offered.