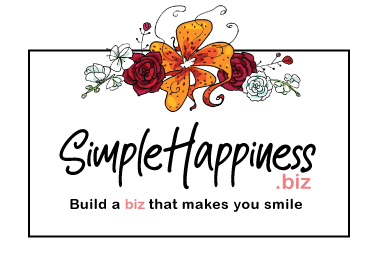 10 for 10 Flash Sale
ends Monday 25th of April 2022
If you missed any of these products when they first came out, here's your opportunity to get them for a steal.
All products have Canva as well as Powerpoint templates and complete PDF versions. They come with PLR Commercial Rights so that you can edit, sell, and/or give away the products. 
Choose one or more and get them for just $10 each instead of the regular $27 price or get all 10 as a bundle for $50. (But please note no refunds or substitutions allowed for products you already own).
If you prefer to buy one by one, here are the products you can choose from.
You will need to check out separately for each one you would like if you are not buying the bundle. 
Each day of this journal to encourage self love, you'll find an affirmation in a fun font and a matching journal page to help foster a positive attitude. 62 pages in all. Editable template with PLR commercial rights. Get more details here
A beautiful lavender Appointment Book so that customers can plan their time and appointments every day. A template with PLR Commercial rights. More information
A beautiful planner template with 19 pages and different cover and background options to make a perfect product or giveaway for your business. PLR Commercial rights. Get more information here
This Product Planner is perfect for solo entrepreneurs who want to improve their strategy for the products that they create. The versatile set of designs provided with PLR commercial rights offers everything entrepreneurs will need for a successful product strategy. More details
This 30 Day Mindfulness Journal has prompts to help you practice mindfulness every day. Each day, there is a different exercise for you to carry out and write about. The printable journal will make a great opt-in lead magnet or addition to your store. Click here for more info
Beautiful 2022 – 2023 Planner with calendars and planner page templates. 33 pages in total. PLR Commercial Rights included. Get more information here
A beautiful purple floral journal to print at home with template provided with PLR commercial rights. Remember and record the positive events that happen everyday in this beautiful journal. Jot down the good things to boost positivity, gratitude and happiness. More info here
This versatile cleand and simple set of designs with PLR commercial rights will delight your customers who want a planner that is attractive, yet is all about getting the job done. With PLR Commercial rights to edit, sell and/or give away. Get all the details here
This cute journal gives you space to record positive aspects of your life as well as day to day thoughts. The colorful design with PLR commercial rights offers everything needed for a fantastic product to offer your customers. Get more info here
A colorful weekly journal to print at home with PLR commercial rights. This colorful journal gives you space to plan your life and also to record the memorable thoughts, moments, and activities of your week. 211 unique pages. Get all the details
PLR TERMS
YES

 

Completed product can be sold or given away in PDF format or as a physical or POD product
YES

 

Text and images can be edited/deleted but individual elements cannot be deconstructed/extracted
YES

 

Can be branded as your own
YES

 

Completed product can be added to paid or free membership sites
YES

 

Can be bundled with other products in PDF form
NO

 

Cannot be copyrighted
NO

 

Cannot share the download page with others
NO

 

Cannot pass on the PLR rights to others whether for sale, for free or in membership sites. You must sell or give away a completed product only. The PPTX files, Canva templates and PNG/JPG image files may not be passed on.
NO

 

Cannot use SimpleHappiness.biz or Jan Small name on the finished product